Dipl.-Inf. Daniel Wickeroth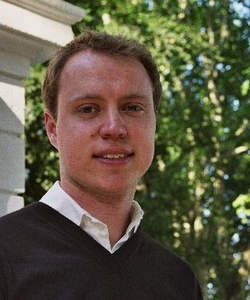 University of Cologne
Chair of Computer Science Prof. Lang
Weyertal 121
Building 133
50931 Köln
Germany

Phone: (0221) 478-89616
Fax: (0221) 478-478-5590
E-Mail: wickeroth(at)uni-koeln.de
Projects
A choice of the projects I have been working on lately:
Gesture Interaction: Using hand gestures for manipulation of 3D objects in Virtual Environments.
Mosgrid Portlet: A JSR-168 compliant portlet for job creation, configuration and submission over the web.
CoSpaces: Collaborative Environments for Designers and Engineers.
Faustina Thermae in Milet: Reconstruction of roman thermae in today's turkey.
Student Projects
The following projects were carried out by students under my supervision:
3D Multitouch: 3D Stereoscopic Multitouch Gesture Interaction.
WiiMote Interaction: Using the WiiMote for navigation, selection and manipulation in Virtual Environments.
Publications
Regenbrecht, H., Wickeroth, D., Dixon, B., Müller, S. (2006). Collaborative Mixed Reality Exposure Therapy. In: Cyberworlds 2006: pp. 25-32.